December 8th, 2020
Season's Greetings!
From Community Leasing Coordinator Linda Portsmouth
If you've had a chance to drive by Aster Gardens recently, you will notice an abundance of progress! Even today, with cold temperatures and snow falling, the crew is working hard finishing up the exterior of the building and even more so inside. We are on the homestretch, and before you know it Aster Gardens will be home to some amazing people! We are hosting a few events leading up to the Christmas holiday, including FUN festive activities! Be sure to watch for them on our events page.
Come visit us in our show suites! They are safe spaces, and I enjoy meeting each and every one of the tours that come through! Call or email me to book your appointment. We will be open select times (by appointment only) during the holidays.
We are nearing the end of a year that none of us will forget. As you navigate through this new type of normal during Christmas, hold on to the hope that we will join with friends and family soon. If you or anyone you know needs some comfort during this time please do not hesitate to reach out to us.
As Dr. Bonnie Henry says, "Be kind, be calm, and be safe."
Linda Portsmouth
Community Leasing Coordinator
780.902.7837
7 Brower Drive
Sherwood Park, AB, T8H 1P9
astergardens.ca
An OPTIMA LIVING Community
---
Upcoming Events
The Aster Gardens team is tentatively booked to be at the Sherwood Park Farmer's Market on December 16th for a physically-distanced meet-and-greet! Go to our website to learn more.
Our December webinar is called Community Engagement for Healthy Living. Watch the premiere on the Optima Living Facebook page on December 17th.
Optima Living is hosting an online Christmas concert on December 22nd! Watch our social media for details.
Watch our Events page for December activities!
---
You are invited to the Aster Gardens ZOOM Christmas Party: December 16th at 11 AM!
Wear your ugly sweater or your flashy Christmas outfit and join us for a fun chat to celebrate Christmas. Click here to join on ZOOM!
---
Construction is progressing well!
Paving is completed and the sidewalks poured! The sidewalk now encircles our community.
Glass is in for the patio, heat is on inside the building, and ceiling tiles are going in!
Inside, the community is coming together. Final coats of paint, ceilings, and light fixtures are all going up. It won't be long before you see the hallway leading to the show suites sparkling!
---
Flu season is here. This year, COVID-19 is making it all the more important to ensure we stay healthy. Don't forget to get your flu shot so we can stop the spread before it begins. Go to immunizealberta.ca for more info.
---
Webinar: Reimagine Ageing
Optima Living and our knowledge partner Dr. Adrian Wagg—the Alberta Health Services Chair in Healthy Ageing and Optima Living's knowledge partner at the University of Alberta—are rethinking what it means to age. Watch our webinar from November 19th, when Dr. Wagg discussed how ageing in the 21st century has been reimagined with more vibrancy, activity, and purpose, and how you can take part.
Like the Optima Living Facebook page and subscribe to our YouTube channel for more great resources for seniors.
---
COVID-19 Questions with Dr. Adrian Wagg
As the global COVID-19 pandemic continues to evolve, Optima Living is keeping you updated with the latest information. Watch our newest series of COVID-19 questions with Dr. Adrian Wagg, the Alberta Health Services Chair in Healthy Ageing and Optima Living's knowledge partner at the University of Alberta.
Click here to see our most recent video instalments.
---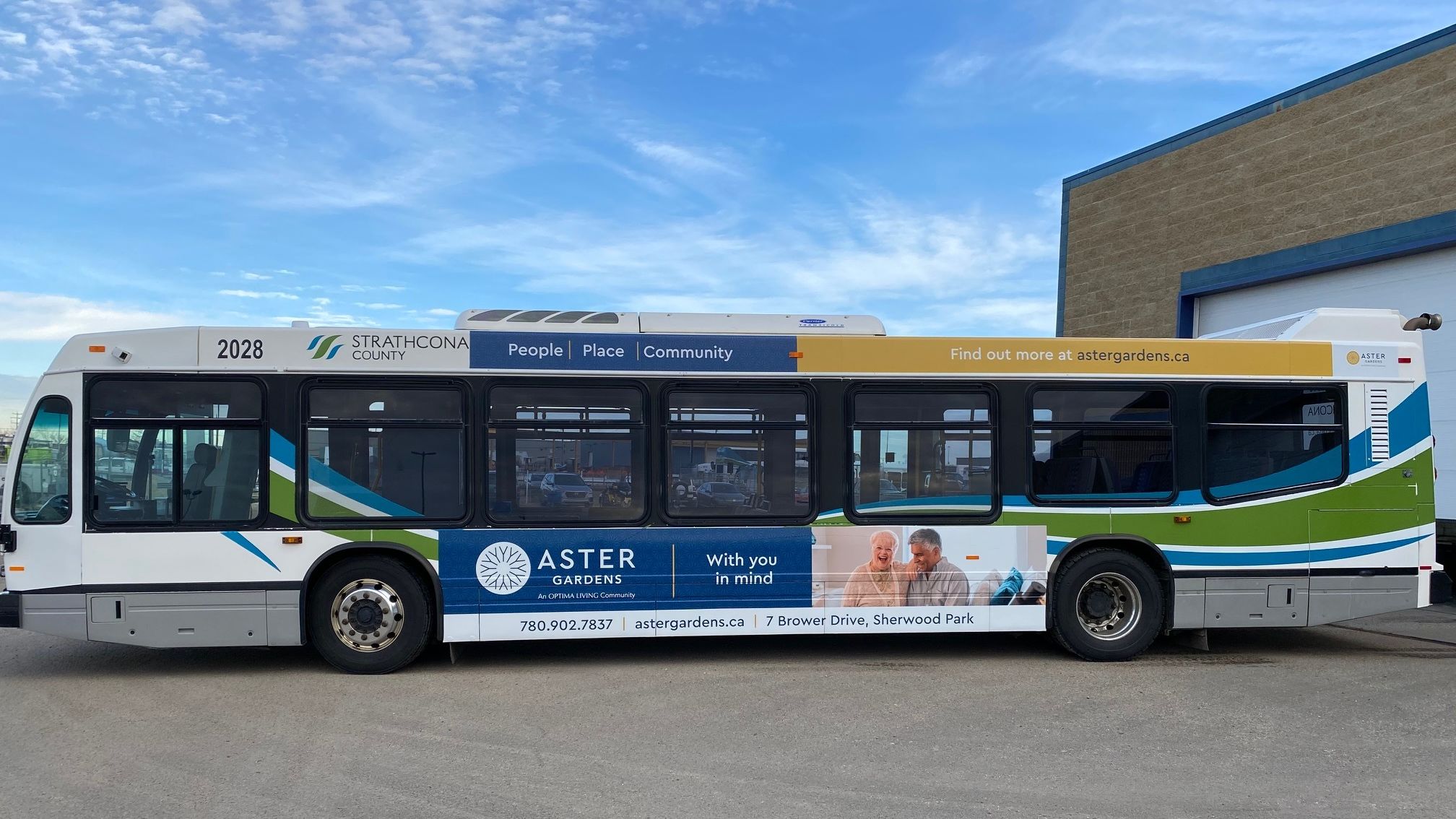 The Aster Gardens bus is roaming around Sherwood Park. Find our bus and let us know where you saw it!
---
The Wedge: An Aster Gardens Innovative Design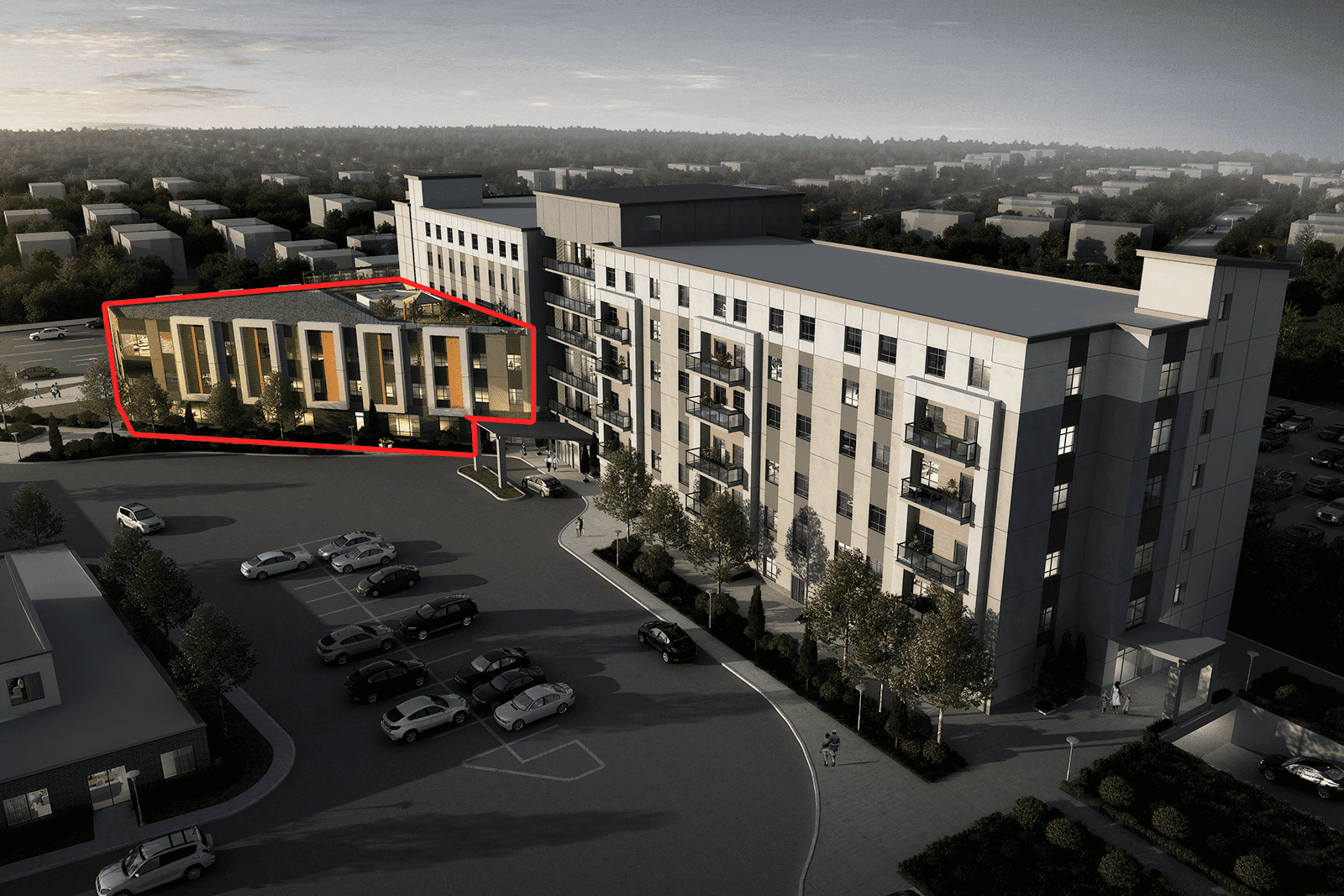 Optima Living's Aster Gardens is an innovative seniors' living community built to promote active lifestyles and meet the specific tastes and needs of its residents.
To read our article about the architectural innovation called The Wedge, click below.
---