June 4th, 2021
Happy June
May has been a month of change for Wild Rose. We've had to say goodbye to some members of the management team, but we also welcomed a couple of new team members: Community Leasing Coordinator Louis Bloom and Food Services Manager Scott Piedad. Join me in welcoming both Louis and Scott to the team!

Despite COVID-19 affecting a small number of our staff, the diligence and cooperation from residents and families have prevented the spread within our community and I can't thank all of you enough for your patience and understanding.

With the weather getting warmer and the days getting brighter, you may be feeling an increased interest in being with your loved ones or taking them outside. However, the threat of COVID-19 has not yet passed, and we are required to continue following the guidelines from Public Health. Our staff are going above and beyond to ensure our residents feel comfortable, safe, and well cared for.

We have always, and especially during this pandemic, prioritized the health and wellbeing of our residents, families, and staff over everything else. On behalf of my management team, I would like to thank you for your ongoing trust.
Marie Concepcion

General Manager
587-590-4915
[email protected]
 
9612 - 172nd Street NW
Edmonton, AB, T5T 6C7

wildroseseniors.ca
An OPTIMA LIVING Community
---
Upcoming Optima Living Events
---
From The Management Team
…From the FUN Department

We have had a spectacular May full of fun and frivolity! We started by celebrating Cinco de Mayo with a Mexican theme day including, meals, margaritas, and mariachi music. Of course, the day wouldn't be complete without individual pinatas for residents and staff showed off their strong arms by swinging at a full-size Pinata while decked out in their finest Mexican style.

On the first Friday of May we hosted a 'Spring Fling' where the residents got to dress up in their bright florals and spring colours to enjoy an afternoon filled with fancy sandwiches, beautiful sweets and wine spritzers.

Of course our favourite thing to celebrate is all of the Wild Rose ladies on Mother's Day. I hand delivered gift baskets and was thrilled to see families visiting Mom on their special day. Resident rooms filled with flowers and lots of love!

Our Artful Aging program is still going strong and our hallways are solely being filled with incredible art created by our residents and staff.

Last but certainly not least we had Terry Jordan for live entertainment on May 28th to celebrate national hamburger day with 50s themed day music, BBQ burgers, and a sock-hop feel to our outdoor afternoon social,  including poodle skirts and greasers.

Looks like Wild Rose is the place to be, and June looks like more fun is in store.
-Erin Keith
Hello Everyone! Well May has certainly proven to be quite the month! Unfortunately, due to the recent outbreak it has been very quiet with the residents not being around, and I have been working hard with Erin to help come up with creative and unique ways to connect with the residents and ensure that they don't feel so alone and isolated. We came up with a schedule for each resident to be able to come out for an allotted period of time to get a change of scenery, some fresh air, and talk, and it's been a great mood-lifter for so many, including the staff!

May 28th was when the residents came out of isolation and we had a great party for them that day! We had live entertainment, hamburgers and milkshakes, and staff were encouraged to dress up in their best 1950s costumes! We certainly deserved it after the tough month of restrictions we had been under.

I do hope that all of you are staying safe and I have high hopes that as we continue to get the province vaccinated we will see things return to some kind of normal.

As always, please do not hesitate to reach out to me if you, or your loved one, needs anything at all!
-Wendy Brown
I do hope everyone has been keeping safe! I'd like to first of all say a HUGE thank you to all of you for being so supportive of the site during this period.  We are extremely grateful to have such understanding families support us in our efforts to keep your loved ones safe.

As you are all aware we were on Outbreak that started on May 16th. The team at Wild Rose had definitely come together to ensure that in the time of isolation, we did our best to ensure that all of your loved ones are engaged and continue to have the same level of care that they did when things were running as normal. Of course there were some challenges but the whole of Wild Rose put in their best efforts to ensure that your loved ones experienced minimal impact.

Again, thank you all for your support and patience!
-Patrick Garcia
---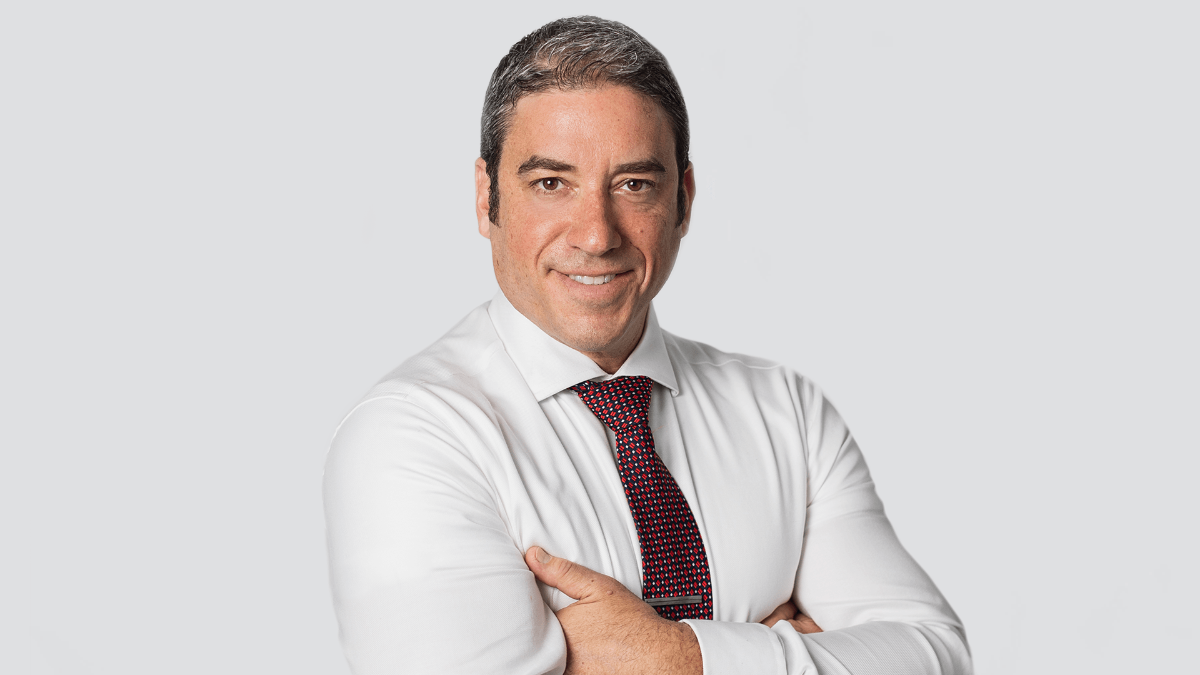 With credentials in adult learning and instructional design, and a rich career that spans customer service, management, and learning and development roles in the hospitality and senior living industries, Louis brings a wealth of expertise in enhancing the guest experience on three continents.

Louis first fell in love with the hospitality industry while working as a pageboy at The Park Lane Hotel in London, England. Ever adventurous, he then accepted a job at a luxury hotel in South Africa, where he made history by becoming the global chain's youngest Head Concierge.

After catering to the needs of three Miss World Pageants and countless travellers, and assisting Nelson Mandela's inauguration team, Louis joined a three-month motorcycle expedition back to England. This exciting, eye-opening and sometimes perilous journey from South Africa to the UK inspired him to co-author the book "Mondo Enduro."

Upon his return, Louis trained as a classical actor at the prestigious London Academy of Music and Dramatic Art. After graduating, he moved to Toronto and became a Concierge at the Fairmont Royal York Hotel. After his Son was born, he moved to Alberta, and became a Guest Experience Manager and then served as a Corporate Trainer in charge of training 1200 front-line staff provincewide.
Louis expanded his hospitality expertise by working at a senior living home. Not only was he impressed by the creativity and dedication shown by front-line staff in catering to residents' needs, he also witnessed the power of social connections, stimulating recreational programs, and compassionate caregivers in empowering people with cognitive decline to live active, fulfilling lives.

Now a proud Canadian citizen, Louis is grateful to be raising his family in one of the world's greatest countries. He has volunteered as a Radio News Report Reader for a national broadcast reading service for the visually impaired, and currently serves as a Firefighter and Remembrance Day Committee member in Beaumont.

Louis's genuine interest in people has led to lasting friendships wherever he goes. He believes that people may not remember what you say or do, but they will remember how you make them feel. As such, he has worked tirelessly to engage staff in building relationships and making guests feel valued. Like Alfred Lord Tennyson's poem Ulysses, he believes "I am a part of all that I have met".
---
June 10th Webinar: Living a Healthy Lifestyle
It's been six months since we set resolutions for the year. However, it is never too late to get back on track with developing a healthy lifestyle.

In this month's webinar, Brian Dompe, Dr. Marjan Abbasi, Dr. Sheny Khera, and Ali Shivji weigh in on ways to incorporate healthy eating, exercise, and mindfulness every day.

Brian Dompe is one of 12 health coaches participating in SHAPES: a one-of-a-kind health education program designed to empower preventive health behaviour and be delivered peer-to-peer among seniors.

Dr. Marjan Abbasi is an Associate Clinical Professor in the Department of Family Medicine at the University of Alberta.

Dr. Sheny Khera is a family physician and full-time Faculty member of the Department of Family Medicine, University of Alberta.

We look forward to you joining us!

Watch the session on our YouTube channel on June 10th at 9 AM PDT/10 AM MDT.
---
Getting Creative at Wild Rose
---
We had so much fun celebrating the moms of Wild Rose. We got each of them gift bags filled with goodies, and they chose the dinner that day. Like true Albertans, the moms chose a big steak dinner. 
---
We celebrated Cinco De Mayo last month! The residents had a ton of fun with piñatas, dancing, fake moustaches, and tacos.
---
Wild Rose Yoga: Try it at home!
Remaining social and moving your body is key to healthy, both physically and mentally. Join the Wild Rose team for our twice-monthly online Yoga sessions! This mont, sessions are on June 8th and 22nd.

Go to wildroseseniors.ca/events to join our upcoming sessions, and don't forget to subscribe to our YouTube channel!
---
June 21st is International Yoga Day! 

We have a great blog post for your reading pleasure here, which covers how beneficial yoga is for senior health.
---
Creativity is vital at any age! It helps with memory, stress, and even makes us happy.

In our webinar with Dr. Pamela Brett-MacLean (Director of the Arts & Humanities in Health & Medicine program in the Faculty of Medicine & Dentistry at the University of Alberta), Dr. Adrian Wagg (our knowledge partner at the University of Alberta), and Ali Shivji (Principal of Optima Living), we will be discussing how beneficial creativity is and how seniors can get involved.

Don't forget to subscribe to our YouTube channel for more resources.
---