June 4th, 2021
It's Time For a Red and White Celebration!
Summer is fast approaching and we celebrate all that June brings to us in Richmond, like our famous local berries!

May you be refreshed, revitalized, and appreciative of small springtime wonders!

Call us any time at 604.338.5280.
---
Wisteria Place Events
Wisteria Place Live (Virtual Tours and Information Sessions)

Virtual Introductions to Wisteria Place are being offered Saturdays at 10:30 AM and Wednesdays at 10:30 AM and 6:30 PM. Register by email or call us for this 30-minute introduction to Wisteria Place.
 

Wisteria Place Coffee Chat: Red & White Celebration

June 10th - 10:00 AM PDT/11:00 AM MDT - Click here to join.
 

Wisteria Place Seniors' Zoom Fitness: Chair Aerobics

June 17th - 10:45 AM PDT/11:45 AM MDT - Click here to join. (Please note new start time: 10:45 AM!)

All levels welcome.
---
Optima Living Events
Webinar: Living a Healthy Lifestyle

June 10th  - 9:00 AM PDT/10:00 AM MDT - Click here to watch.
 

Wild Rose Online Yoga Sessions

June 22nd - 9:30 AM PDT/10:30 AM MDT - Click here to join.
---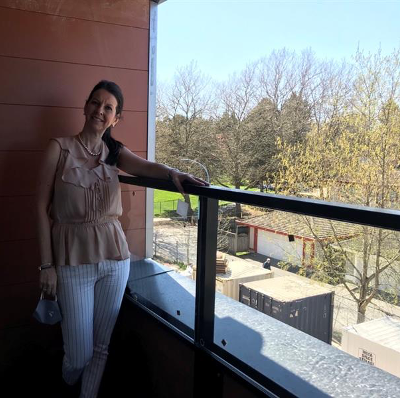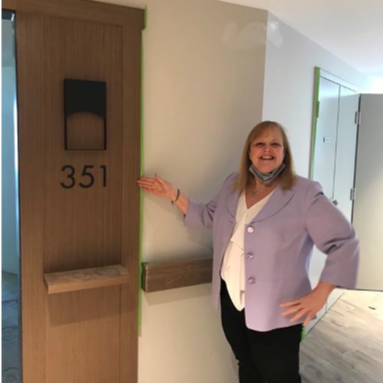 Sheila and Maureen with a sneak peak: Sheila is on an enclosed west-facing balcony and Maureen is sharing an entry to one of the suites! Each door has its own colour, making it easier for residents to find their way to their suite.
---
June 10 Webinar: Living a Healthy Lifestyle
It's been six months since we set resolutions for the year. However, it is never too late to get back on track with developing a healthy lifestyle.

In this month's webinar, Brian Dompe, Dr. Marjan Abbasi, Dr. Sheny Khera, and Ali Shivji weigh in on ways to incorporate healthy eating, exercise, and mindfulness every day.

Watch the session on our YouTube channel on June 10th at 9 AM PDT/10 AM MDT.

Brian Dompe is one of 12 health coaches participating in SHAPES: a one-of-a-kind health education program designed to empower preventive health behaviour and be delivered peer-to-peer among seniors.

Dr. Marjan Abbasi is an Associate Clinical Professor in the Department of Family Medicine at the University of Alberta.

Dr. Sheny Khera is a family physician and full-time Faculty member of the Department of Family Medicine, University of Alberta.

We look forward to you joining us!
---
Creativity is vital at any age! It helps with memory, stress, and even makes us happy.

In our webinar with Dr. Pamela Brett-MacLean (Director of the Arts & Humanities in Health & Medicine program in the Faculty of Medicine & Dentistry at the University of Alberta), Dr. Adrian Wagg (our knowledge partner at the University of Alberta), and Ali Shivji (Principal of Optima Living), we will be discussing how beneficial creativity is and how seniors can get involved.

Don't forget to subscribe to our YouTube channel for more resources.
---
Wisteria Place Coffee Chat: Red & White Celebration
Let's celebrate Richmond's famous Strawberries and Canada Day! Feeling it? Come ready for fun in red and white, if you please! Let's enjoy games and trivia and good conversation as usual. Got a favourite strawberry recipe? Send it in advance and we will share it with our group!

Go to our Facebook events page to join on June 10th at 10:00 AM PDT/11:00 AM MDT.
---
Father's Day is June 20th. In honor of the influential Dads and men in our lives, share your memory of a funny or heartwarming story that you experienced together. Please send us a photo and your brief comment by June 14th.
 

The Wisteria Place Team is changing! Congratulations are in order for Ann Lacey, who is taking on a new role as our Recreation Manager this June. Ann has years of experience as a Fitness Instructor and Community Centre Programmer with multiple certifications in Seniors' Fitness. We are so excited to have her leading our vibrant activities at Wisteria Place!
 

Welcome to our additional new team members:

Aviv – Maintenance Manager

Maralbis - Concierge and Community Relations Assistant

Daniel Chan – Director of Hospitality
 

In May, our Zoom Coffee Chat was all about resources for moving and downsizing. This chat is available on Youtube, and this is how you get to see our past events and webinars. If you need resources let us know and we can forward a list of contact information. We want to help you make your moves and transitions smooth.
 

In May, we enjoyed Seniors' Zoom Fitness with Ann. Join us for another Zoom Fitness Class with Lynn Walters on Thursday, June 17th at 10:45 AM. It will be a fun Chair Aerobics class for all levels.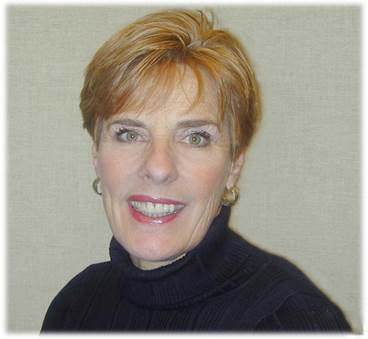 ---
The links to our Zoom Coffee Chats and webinars are on our website under Events, and we do send out reminders as well.

Click the link to the website and it will take you directly to our events, and how to get to them.

You can also watch past webinars and Chats on our YouTube channel.

If you have any questions, you can always reach out to us!
---
Feel free to contact us should you have questions, want information, or would like help to join our events. 

Sincerely,

Ann Lacey
Concierge
[email protected]

Maureen Fakaro
Community Relations Manager
[email protected]

Sheila Lively
General Manager
[email protected]