October 14th, 2020
Welcome!
From the Optima Living Principals
Dear Optima Living Residents, Families, and Care Partners,

The Thanksgiving season is a time for family and reflection as we say goodbye to summer and welcome a new season. While our plan is always to make Thanksgiving a special time for our residents, we do have some unfortunate news to share with you.

One staff member at the Century Park site in Vegreville, Alberta recently received a diagnosis of COVID-19. This is the first case of COVID-19 in any of our residences in British Columbia or Alberta. As would be the case at all of our sites, a pandemic plan, prepared beforehand, was immediately implemented, and AHS as well as the Medical Health Officer of the region was contacted for ongoing direction and support.

We are offering emotional support to the care partner (staff member) who has been diagnosed and are in regular contact to ensure the person is recovering well.

Century Park is making every effort to reduce the spread and impact of COVID-19. Fortunately, care partners at this site do not work at other sites and we are taking steps to ensure the spread of the virus is contained. The on-site team is doing an amazing job and the care partners have stepped up to provide excellent care to residents at such an important time. As always, the health and safety of our residents and care partners will continue to guide all our actions.

Please remember that throughout Canada, the risk of infection still persists, and everyone is asked to maintain their COVID-19 health practices of physical distancing, wearing a mask, and being vigilant with hand hygiene.

For our communities, each health authority has different rules or guidelines for visitation and outings, and they are summarized below. Please reach out to your site leader if you have any questions.

Dr. Hinshaw, Alberta's Chief Medical Officer of Health, has recorded a short video for use in outbreak training sessions for continuing care staff. The message is one of thanks to the staff working in these settings for all their hard work, and an acknowledgment of how difficult the past many months have been. Click here to download her video.

We also continue to encourage families, friends, and caregivers to stay in touch virtually where in-person visits are not possible.

Thank you. Be safe. Be well.

Farid Damji | Co-Founder & Principal
Optima Living
www.optimaliving.ca
Alberta 
Up to two visitors at a time may visit residents in Long-Term Care, Supportive Living, and other Congregate Living Settings. 

Each visitor must be verified and be on a list provided by the resident. They will undergo a health screening prior to entering the community. This may include a temperature check or a questionnaire.

Visits must occur in the resident's room, great room or outdoor patio when arranged with the site staff.

Visitors must be feeling well and not displaying any symptoms at the time of visit and ensure they have cleared all of the questions on the questionnaire.

Visitors must comply with any Personal Protective Equipment (PPE) requirements which includes wearing a medical grade mask available on site, maintain social distancing of 2 meters or 6 feet and use hand sanitizer before and following visiting. No physical contact is permitted.
British Columbia
For all visitors:
You will be screened for signs and symptoms of illness, including COVID-19 and possible exposure to COVID-19, prior to every visit.

You will need to bring a mask and wear it for the duration of your visit.

Please practice hand and respiratory hygiene (cough/sneeze etiquette), and maintain two-metres of physical distance where possible.

Essential Visits at Long-term and Acute Care Communities

The essential visitor policy remains in effect at long-term care and acute care communities. Essential visits are:

Visits for compassionate care such as critical illness, hospice care, end of life and Medical Assistance in Dying.

Communication assistance, and supported decision-making for people with disabilities or cognitive impairment.

Visits essential to patient/client care and well-being including: assistance with feeding, mobility, and personal care and 􏰁existing registered volunteers providing services as described.

Unlike social visits, essential visits may not need to be scheduled in advance. A client can have more than one essential visitor but only one visitor is allowed at a time. (More than one visitor during a visit may be allowed for palliative and end-of-life care.)

As per the provincial guidance, all visitors are required to: wear a mask, practice hand and respiratory hygiene (cough and sneeze etiquette), and maintain a two-metre physical distance where possible

Social visits

If there is no active COVID-19 outbreak at the community, a resident may visit with two designated visitors. Please check with your site manager regarding the status of current state visitation.

(*We can approve a change to the designated visitor under extenuating circumstances; for example, if the visitor moves away or becomes ill and is unable to visit).

Visitors must:

Book the visit in advance with staff.

Be screened on every visit for respiratory and gastrointestinal symptoms and possible exposure to COVID-19. Visitors with symptoms are not permitted to enter the community.

Wear a mask, practice hand and respiratory hygiene (cough and sneeze etiquette) and maintain a two-metre physical distance where possible.

Socialize in designated visiting areas which may include, outdoor and indoor spaces, as well as single client rooms for those with limited mobility.
---
Webinar: Finding a Sense of Purpose
Thursday, October 15th - 11 AM MTN
Helping seniors maintain good mental health is of vital importance to us at Optima Living. We want to help keep our community informed! Join us on October 15th for our webinar with Dr. Adrian Wagg: "Finding a Sense of Purpose." Dr. Wagg will be discussing the best ways to ensure long-last mental health at any stage of life, and how purposefulness and gratitude can impact it.
Watch the session on the Optima Living Facebook page or YouTube channel.
---
Alzheimer's disease affects thousands of families across the country. Helping your affected family members cope can be difficult, but Optima Living is here to help you. In this conversation with Optima Living Principal Ali Shivji, Zahra Moussavi—Director of the Biomedical Engineering Program at the University of Manitoba, Professor, and Canada Research Chair—discusses how to lead a full life with Alzheimer's and her app called Mind Triggers.
---
We have asked some of our communities to share what they are thankful for this Thanksgiving season, and we would love to hear from you.

What are you thankful for? Lets us know at [email protected].
---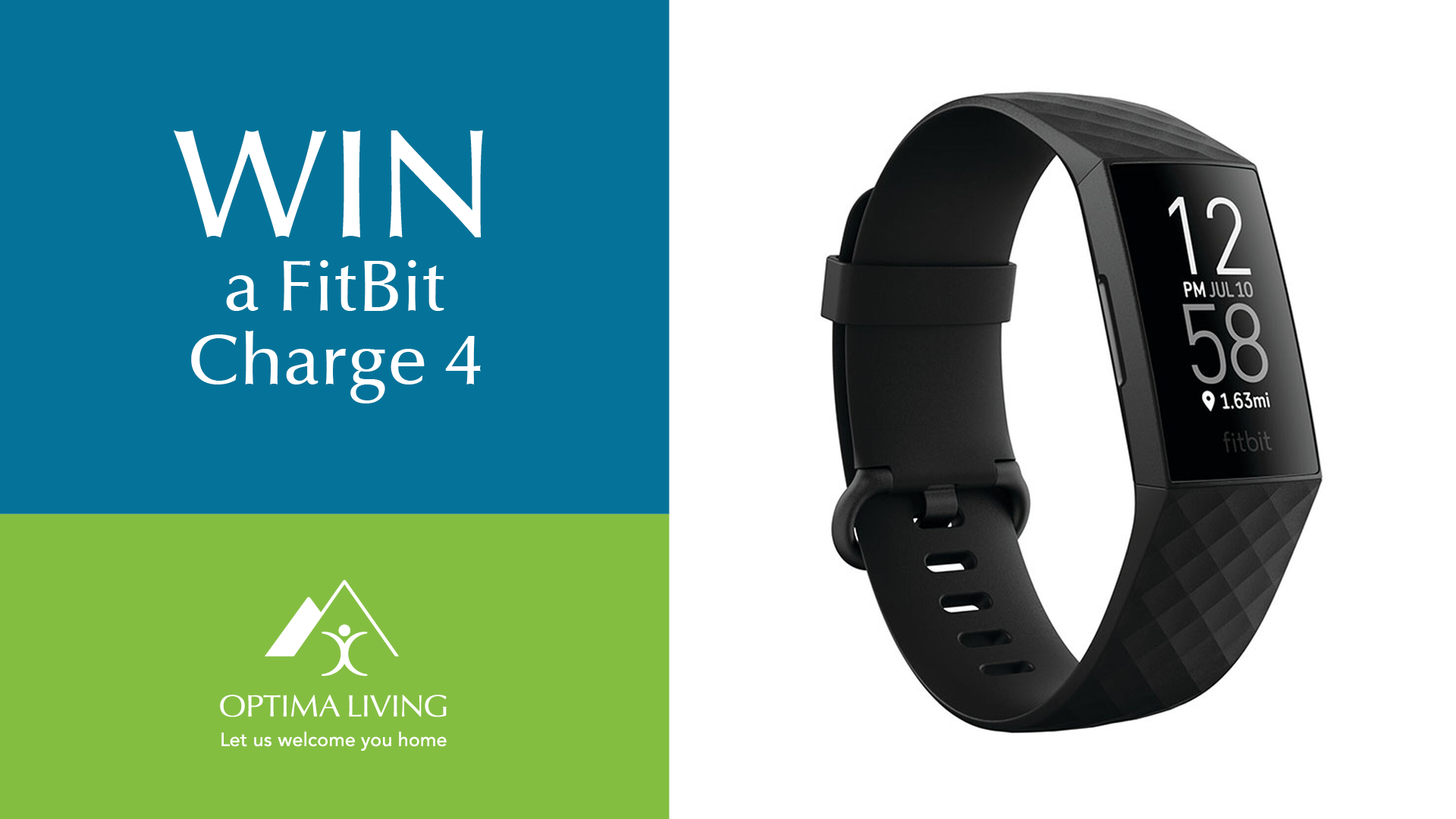 Optima Living invites seniors to stay fit and connected with the latest tech.

We have extended the entry deadline to October 12th!

Go to optimaliving.ca/contest to find out how you can win.
---
October 10th is World Mental Health Day. In a world where everything is changing, it is more important than ever to recognize and take care of our mental health and the mental health of those around us.